Miami Nice
The Philippine Star
Updated May 20, 2011 12:00 AM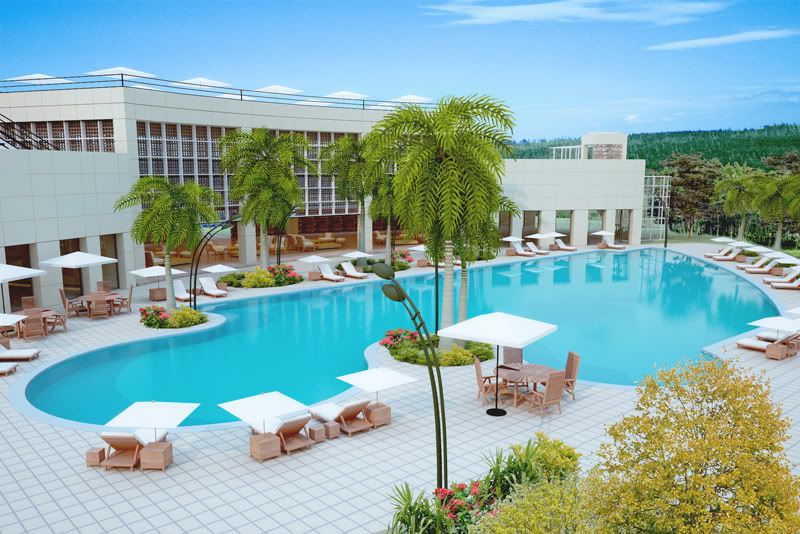 MANILA, Philippines - You can probably imagine yourself wearing an Italian sport coat, t-shirt, white linen pants, slip-on sockless loafers, and a pair of Wayfarers. It's a tropical look so suited to Philippine weather. Who knows, it could again become a hit especially in South Forbes' Art Deco-inspired enclave -- Miami -- without Don Johnson and Philip Michael Thomas, of course.
South Forbes Golf City is the country's largest fully-integrated and all-themed golf resort city at the forefront of the Metro Sta. Rosa – Tagaytay corridor, and recipient of the Best Golf Community Development by the 2007 CNBC International Property Awards, the world's most prestigious property awards programme, and, recently, the Highly Commended Award for Best Development by the 2010 Bloomberg Asia-Pacific Residential Award.
"And Miami marks the first of what will be many American-themed villages in South Forbes Golf City," said Cathay Land president Jeffrey Ng. "Like all our other themed developments, Miami will be a tropical hot spot for the hip and famous in a captivating paradise setting of sun and palms."
Posh Pads in Pastel. The Miami Beach Architectural District, sometimes called the Art Deco District, contains the largest concentration of 1920s and 1930s resort architecture in the United States, specifically the Art Deco, International, or Moderne styles. These dazzlingly colored buildings represent an era when Miami Beach was heavily promoted and developed as a "tropical playground."
Park your Ferrari Testarossa in any of the model homes: the Daytona for the jetsetter businessman, the Kissimmee for those who lavish in the comfort of big spaces, the Sarasota for big families with their own personal needs, and the Pensacola for the retirement class.
"Our homes capture the extraordinary charm of this district yet each with its own functional appeal," Ng said. "
When completed, Miami will be a vibrant community of posh homes and lush tropical landscape much like its Floridian counterpart."
Swimming, Strolling, Sunning, and Shopping. Miami, Florida is also about the cultural diversity, the beach, nightlife, and the shopping just as much as the architecture. And in this village of sophisticated homes, it deservingly has an equally classy clubhouse where residents are elevated to a celebrity status, especially those who adore soaking in the sun and enjoy a nightlife that never sleeps.
Swimmers and sunbathers are welcome to lounge on sunning beds all around the beach-inspired free-form pool. On special weekends, one can grab a bite at the clubhouse outdoor café for delectable barbecues with family and friends -- a popular American tradition.
What tropical setting wouldn't be complete without rows of tall palms that spire up to the sky and sway with the gentle breeze like well-wishers welcoming everyone arriving? Two feature parks inside Miami are dedicated to providing picturesque and stimulating parks and recreational facilities, whether one is a biker, stroller, or passer-by. Flamingo Park will even have flamingo sculptures around a fountain.
Move in right here, right now. Call 667-3757 or 910-5546 for a free city tour or log on to www.philproperties.ph/south-forbes-golf-city/ for more information.
Leave your Comment
---