Tario, Gorayeb lead CREBA officers, directors for 2011
Manila Bulletin
January 20, 2011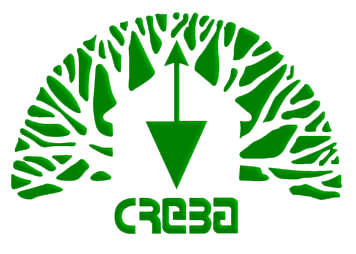 MANILA, Philippines – Pedro C. Tario and Charlie A. V. Gorayeb will lead the Chamber of Real Estate & Builders' Associations, Inc. (CREBA), as chairman of the board and president, respectively, for the year 2011. They were elected during the annual general membership and elections held in late November 2010.
CREBA is the Philippine umbrella organization of professionals and entities engaged in real estate development, tourism facilities, building and construction, technical consultancy, marketing and other related services with 32 chapters nationwide. With its advocacy programs and initiatives, it has become a strong government ally in pursuing a rational and affordable national housing program.
It is affiliated with various international bodies which include the Paris-based International Real Estate Federation, also known as FIABCI, and the Asia-Pacific Real Estate Association (APREA) based in Singapore.
Tario has been a four-termer national president of CREBA from 1991 to 1992, and 2006 to 2007, as well as chairman of the board in 1995. He spearheaded the formation of the CREBA Social Housing Foundation in the early 90s, which became CREBA's social action arm and medium of the altruism of private housing developers in providing housing for the poor. More recently, he led in the institution of the CREBA International Foundation and the CREBA Research Institute.
He also served as national president of the Real Estate Brokers Association of the Philippines (REBAP) from 1982 until 1984, and became a member of the Board of Examiners for Real Estate Brokers under the Department of Trade and Industry from 1992-1993. In 1995, he served as president of the Rotary Club of Fairview, QC during which he was conferred the Rotary Leadership Award.
Gorayeb is now serving his seventh term as CREBA national president, having been first elected to the post in 1989, followed by reelections in 1990, 1994, 1995, 1998 and 2001. He has likewise been elected as chairman of the board in 1992, 1994, 1996 and 1997. These distinctions earned him the CREBA Hall of Fame Award given in 1998 to celebrate the association's 25th founding anniversary.
For his contributions to the housing and property sector beyond Philippine territory, he was conferred lifetime recognition by the ASEAN Association for Planning and Housing (AAPH) in 1988, of which he serves as Vice-President for the Philippines.
Aside from being the head of at least four major construction and development firms, Gorayeb also serves as honorary consul-general of the Republic of Djibouti.
The officers and directors of the organization will be officially installed to office by Vice-President Jejomar C. Binay, on Jan. 27 at the Hotel Intercontinental, in Ayala Avenue, Makati City.
The officers are: Rodolfo L. Pua, corporate secretary; Albino E. Paranada, assistant corporate secretary; Teresita C. Millan, treasurer; Rosemarie C. Basa, VP for External Affairs; Julius G. Topacio, VP for Internal Affairs; Techie P. Bautista, VP for Chapter Affairs; Orlando S. Bongat, VP for Finance; Nestor S. Mangio, VP for Green Technology & Sustainable Development; Roque A. Magno, VP for Academic Affairs and Teresita B. Canlas, Reynaldo A. Carpio, Joan R. Cosico, Florentino S. Dulalia, Jr., Oscar A. Inocentes, John Marie Lizares, Editha L. Manansala, and Jerry M. Navarrete, directors.
Leave your Comment
---