Townhouse For Sale in Sta Ana Manila
For Sale Townhouse In Manila
Property Description
WELCOME TO SANTA ANA TOWNHOMES
TOWNHOUSE FOR SALE IN STA. ANA, MANILA
---
Want a part of a legacy that would stay forever? Grab this chance to own a pice of the rich culture of the past. Be captivated with old glory of Sta. Ana, one of the few landmarks of Manila's illutrious past, and immerse in the covenience of present day city life. Trans-Phil Property Management Inc. launches SANTA ANA TOWNHOMES along Lamayan Street. Now a bustling community, Sta. Ana endowed with historic value, an important link to the past.
with Terms of Spot Cash with discount, Bank Financing, Deferred Cash Payment, In-House Financing and 5,330,000.
SANTA ANA TOWNHOMES LOCATION AND VICINITY
TOWNHOUSE FOR SALE IN STA. ANA, MANILA
---
The project is just a few steps away from a beautiful symbol and pillar of Christian faith, the Santa Ana Church. Nearby schools include St. Francis School, St. Mary's Academy, O.B. Montessori Center and further diwn is La Concordia College. Banks, restaurants and supermarkets, all are just minutes away. The area is gateway to Manila, Makati and Mandaluyong cities. Own a unit now!!!


SANTA ANA TOWNHOMES FEATURES AND AMENITIES
TOWNHOUSE FOR SALE IN STA. ANA, MANILA
---
SANTA ANA TOWNHOMES features
twenty (20) three-storey townhouse units. Homebuyers/investors can choose from different fucntional floor lay-outs to suit distinctive lifestyle. Units consist of 3 bedrooms, 4 T&B, living and dining/kitchen areas, service area, a maid's room in certain units, a covered garage (with choices of 1-car garage, 2-car garage tandem and 2-car garage, standards) and covered deck on certain units. The 3 bedrooms and a conduit ready for aerial antenna. Toilets and baths at the 2nd floor and 3rd floor are installed with hot & cold shower. For safety, each unit is equipped with a burglar alar, smoke detector, heat detector, a fire extinguisher and all 3 bedrooms has its own fire exit. Floor areas range from 127 sqm to 220 sqm. nestled on land area ranging from 42 to 73 sqm.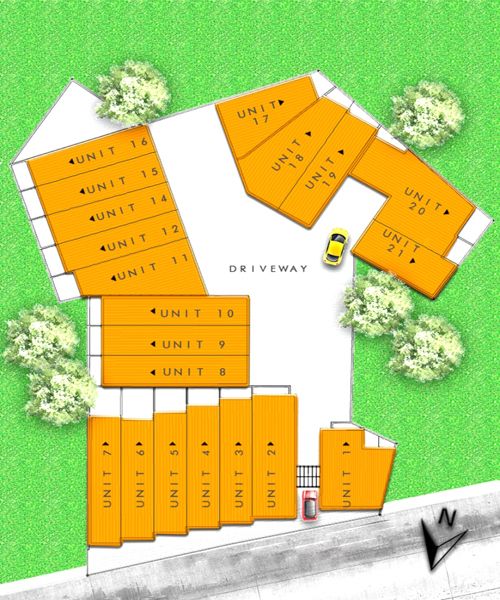 TOWNHOUSE FOR SALE IN STA. ANA, MANILA
SANTA ANA TOWNHOMES FLOOR PLANS
TOWNHOUSE FOR SALE IN STA. ANA, MANILA
---
Unit 1 Typical Floor Plan 1st - 3rd floor with 1 Garage

Units 2 - 10 Floor Plan 1st - 3rd floor with 1 Garage




Units 6 - 7 Floor Plan 1st - 3rd floor with 2 Garage




Units 17 - 18 Floor Plan 1st - 3rd floor with 2 Garage




Units 20 Floor Plan 1st - 3rd floor with 2 Garage





Units 21 Floor Plan 1st - 3rd floor with 1 Garage
PRICES AND TERMS
TOWNHOUSE FOR SALE IN STA. ANA, MANILA
---
Price ranges from Php 5,330,000 to 8,450,000






BANK LOAN FINANCING
DEFERRED CASH
SPECIAL IN-HOUSE FINANCING
SPOT CASH
Unit #
Lot Area (sqm)
Floor Area (sqm)
PRICE
30% DP in 15 DAYS
15 yrs Estimated M.A.

30% DP in 15 DAYS

70% in 11Mos
PRICE
20% DP in 15 DAYS
10% DP IN 6mos.
5 yrs Estimated M.A.
PRICE
UNIT ALONG THE STREET (COMMERCIAL/RESIDENTIAL)
1
47
151.416
6,800,000
2,040,000
48,279
2,040,000
432,727
6,900,000
1,380,000
115,000/mo
107,441
6,596,000
2
52.35
158.478
7,285,000
2,185,500
51,723
2,185,500
463,591
7,385,000
1,477,000
123,083/mo
114,993
7,066,450
3
54.95
144.150
6,455,000
1,936,500
45,830
1,936,500
410,773
6,555,000
1,311,000
109,250/mo
102,069
6,261,350
4
57.40
151.056
6,745,000
2,023,500
47,889
2,023,500
429,227
6,845,000
1,369,000
114,083/mo
106,584
6,542,650
5
59.91
148.320
6,660,000
1,998,000
47,285
1,998,000
423,818
6,760,000
1,352,000
112,667/mo
105,261
6,460,200

6

62.42

156.483

7,050,000
2,095,500
49,593
2,095,500
444,500
7,085,000
1,417,000
118,083/mo
110,321
6,775,450

7

67

166.719

7,410,000

2,245,500
53,142
2,245,500
476,318
7,585.000
1,517,000
126,417/mo
118,107
7,260,450
INNER UNITS W/ COMMON DRIVEWAY (RESIDENTIAL ONLY)
9
52.98
150.212
6,300,000
1,890,000
44,729
1,890,000
400,909
6,400,000
1,280,000
106,667/mo
99,655
6,111,000
10
53.19
149.186
6,280,000
1,884,000
44,587
1,884,000
399,636
6,380,000
1,276,000
106,333/mo
99,344
6,091,600
11
65.23
186.999
7,750,000
2,325,000
55,024
2,235,000
493,182
7,850,000
1,570,000
130,833/mo
122,233
7,517,500
14 & 15
42.89
128.810
5,330,000
1,599,000
37,842
1,599,000
339,182
5,430,000
1,086,000
90,500/mo
84,551
5,170,100

17

55.10

158.127

6,795,000
1,965,000
46,504
1,965,000
416,818
6,650,000
1,330,000
110,833/mo
103,548
6,353,500

18

57.44

185.213

7,655,000
2,283,000
54,030
2,283,000
484,273
7,710,000
1,542,000
128,500/mo
120,053
7,381,700
19
48.87
141.093
6,060,000
1,818,000
43,025
1,818,000
385,636
6,160,000
1,232,000
102,667/mo
95,918
5,878,200
20
74.61
203.352
8,450,000
2,535,000
59,994
2,535,000
537,727
8,550,000
1,710,000
142,500/mo
133,133
8,196,500
Open Units as of 07.08.2014
Property Details
| | |
| --- | --- |
| | ₱ 6,575,000 |
| | N/A |
| | 128 sqm |
| | 42 |
| | Manila |
---